A big part of being a Chamber Member has always been about networking and connecting with other members. As we slowly start to plan in-person events again, we are excited to bring you back for in person events.
We are implementing a number of safety protocols to ensure the safety of attendees, our staff and vendors. Here are important changes we have added to our events:
PROOF OF COVID IMMUNIZATION
Digital and/or physical COVID immunization card will be mandatory at our event check-in for all Brandon Chamber in-person gatherings.
HEALTH SCREENING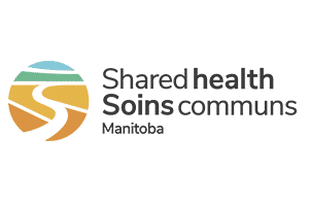 Twenty-four (24) hours prior to the event, all attendees will receive their event confirmation pass, which will include a link asking them to go through the online Manitoba Shared Health Screening Tool to monitor any COVID-19 symptoms. If the tool recommends you take a COVID-19 test, you must withdraw your participation from the event.
SANITIZER STATIONS
Hand sanitizer stations will be available throughout the venue, including at entry and registration. All attendees must sanitize before entering the event.
MASKS REQUIRED
To limit any potential health risks, staff and attendees are required to wear a mask until seated. For attendees who don't have, masks will be provided at registration free of charge.
PHYSICAL DISTANCING
Proper wall and floor signage will remind attendees to practice social distancing during registration and the event. Please note, there may be short instances when social distancing is not possible.
Each round table usually seats 8 attendees, but for now, the tables will seat a maximum of 6 attendees.
LIMITING PHYSICAL CONTACT
We understand there may be close friends you see at our events, and if a mutual physical embrace like a handshake, high five or hug happens, that's okay – as long as both individuals are comfortable and provide consent.
---
​If you have any questions regarding our events, please contact the Chamber at 204-571-5340.