Programs | Business Achievement Awards
2023 Award Recipients
Business Person of the Year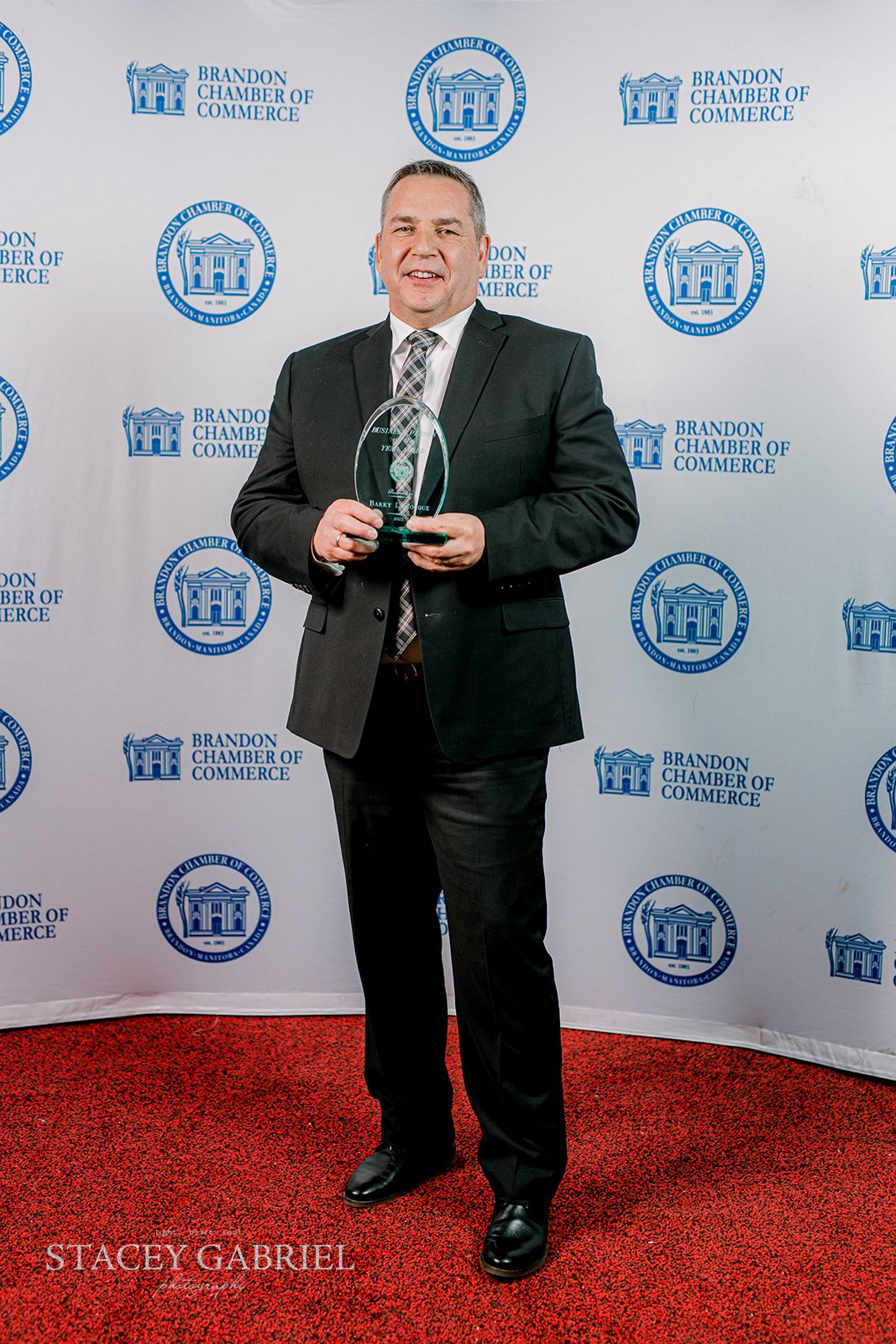 Barry LaRocque
Atom-Jet Industries
Purchasing Atom-Jet Industries Ltd. in 2002, Barry helped created Atom-Jet into one of Westman's largest Industrial and Agricultural product manufacturers. Since the purchase in 2002, his business grew from 21 employees to over 50. He has received many awards, including the Outstanding Long- Term achievement award in 2019 from the Manitoba Chambers of Commerce, and Assiniboine Community College's Distinguished Alumni Award in October
2022. He has sat as an Rural & Northern Immigration Pilot (RNIP) – Brandon Economic Development Board Member,
Foundation Member for ACC, Cabinet Member for the Prairie Innovation Center Campaign at ACC, and other various nonprofits such as the MS Society, Heart and Stroke, Brandon-Westman Cheer, and Samaritan House Food Bank.
Business Excellence Award Recipient (Large Business)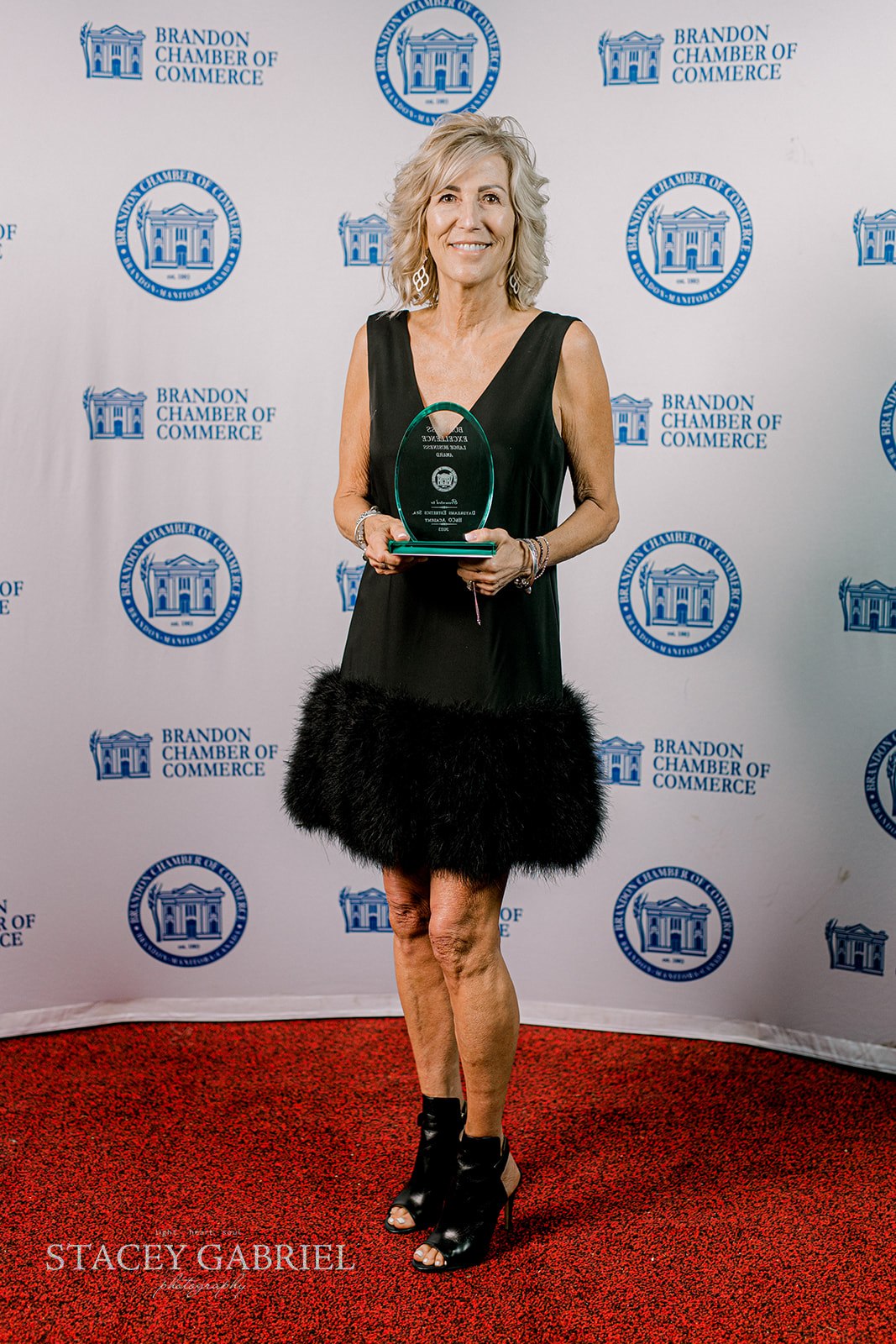 Daydreams Esthetics Spa
With a business model that features a spa, training centre, and beauty boutique, Daydreams Esthetics Spa has served over 18 000 clients since opening their doors in 2017. They are home to Canada's only Advanced Esthetics Program, and with so many students coming from rural Manitoba or surrounding borders, these students often return home to open their own business and create employment within our rural communities. Owner Heather Day, says that "the business, team, students, and amazing clients are a celebration every day".
Business Excellence Award Recipient (Small Business)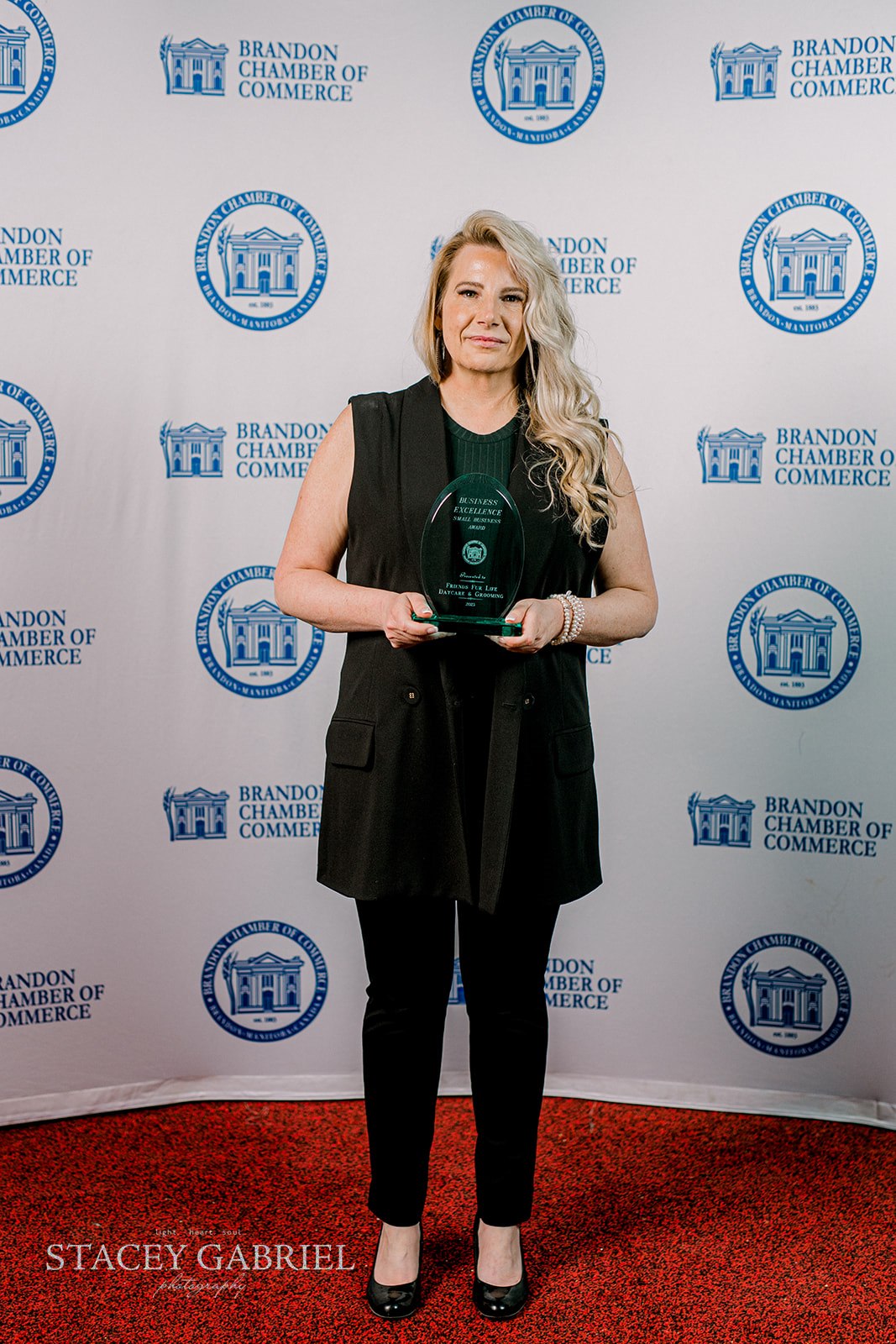 Friends Fur Life Daycare & Grooming
Providing a safe, affordable, and loving atmosphere for the community's pets, Friends Fur Life was challenged with keeping up with their rapid growth. They have built a new 4000 sq. ft facility, offering a kennel-free environment for any dog. Setting themselves apart from their competitors, they also have Duke's Place – a pet-friendly Air BnB that offers free daycare during their stay, unlike anywhere else in Manitoba.
Lifetime Business Builder Recipient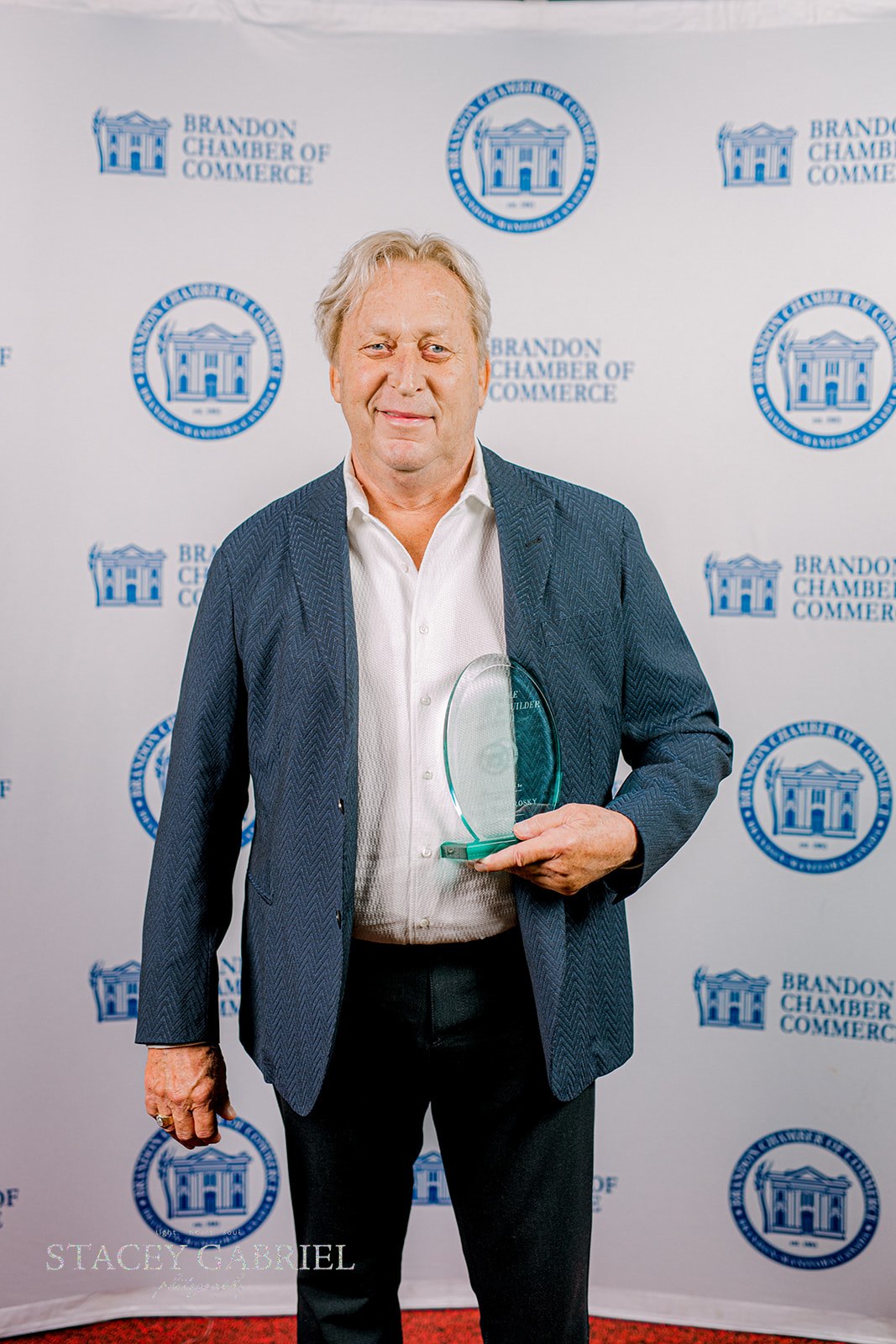 Wes Norosky
South End Lumber
Over the past 45+ years, Wes has lead and grown South End Lumber to what it is today. After taking over his father's business around 1978, Wes grew the business to employ over 35 local workers at one time. Wes was instrumental in helping to establish the Buying Group, that now supports hundreds of small lumber yards across Canada, allowing them to compete with larger companies. He has also been involved with multiple community organizations, such as the Brandon Chamber of Commerce Board, Brandon Regional Hospital Foundation Board, Ducks Unlimited, Timber Mart, and multiple local company advisory boards. His sons, Scott and Tyler, have joined him in leading and taking over the family business.
Outstanding New Business of the Year Recipient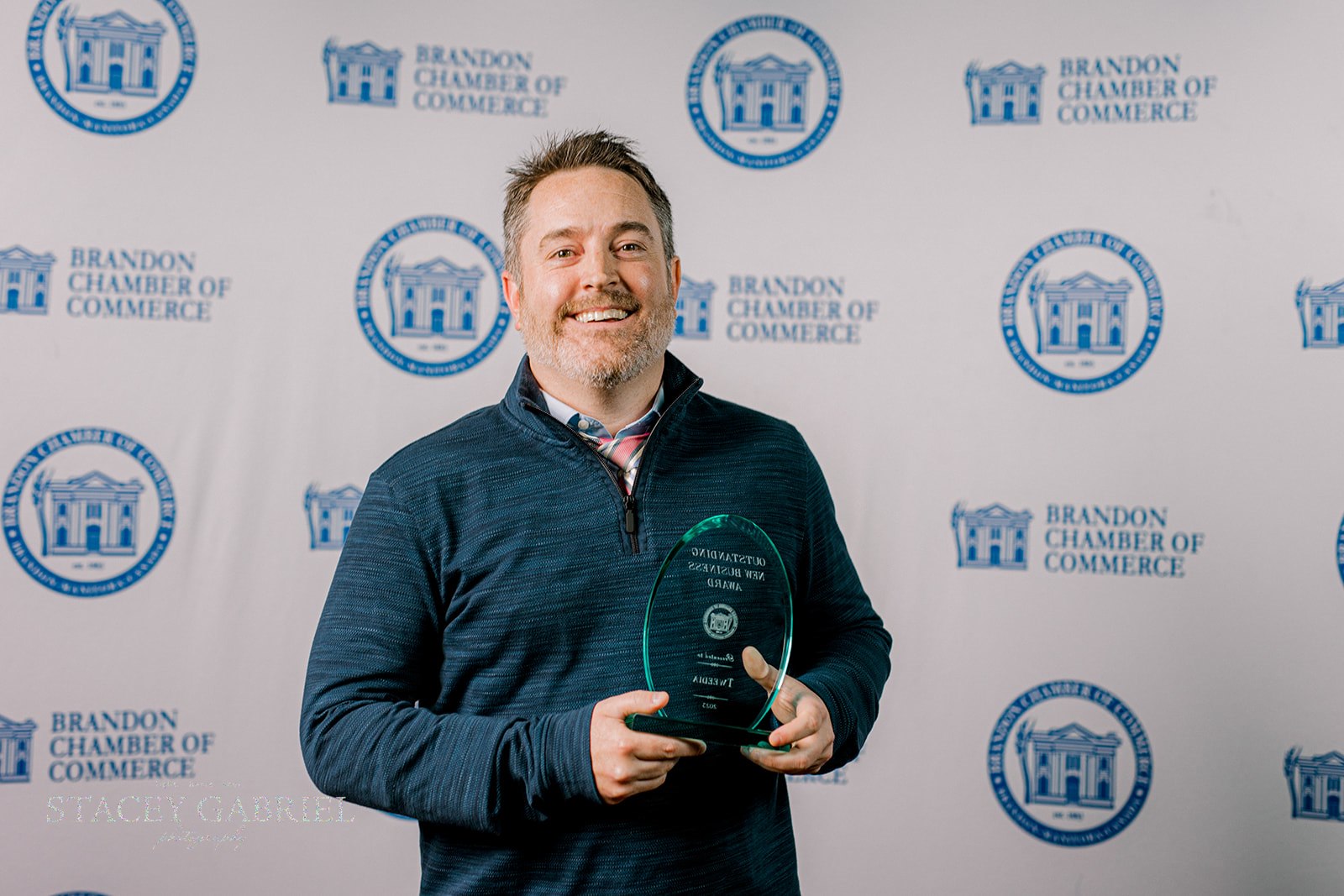 Tweedia
With a passion for helping businesses grow their online presence, Tweedia handles social media marketing so business owners can focus on growing their organization. Constantly growing their employees, they ensure high quality services by having content writers tasked with writing in specific accounts, while they have co-owners Charles Tweed and Zach Wyss following up with clients to ensure they are providing a high level of service.
Community Impact Award Recipient – Individual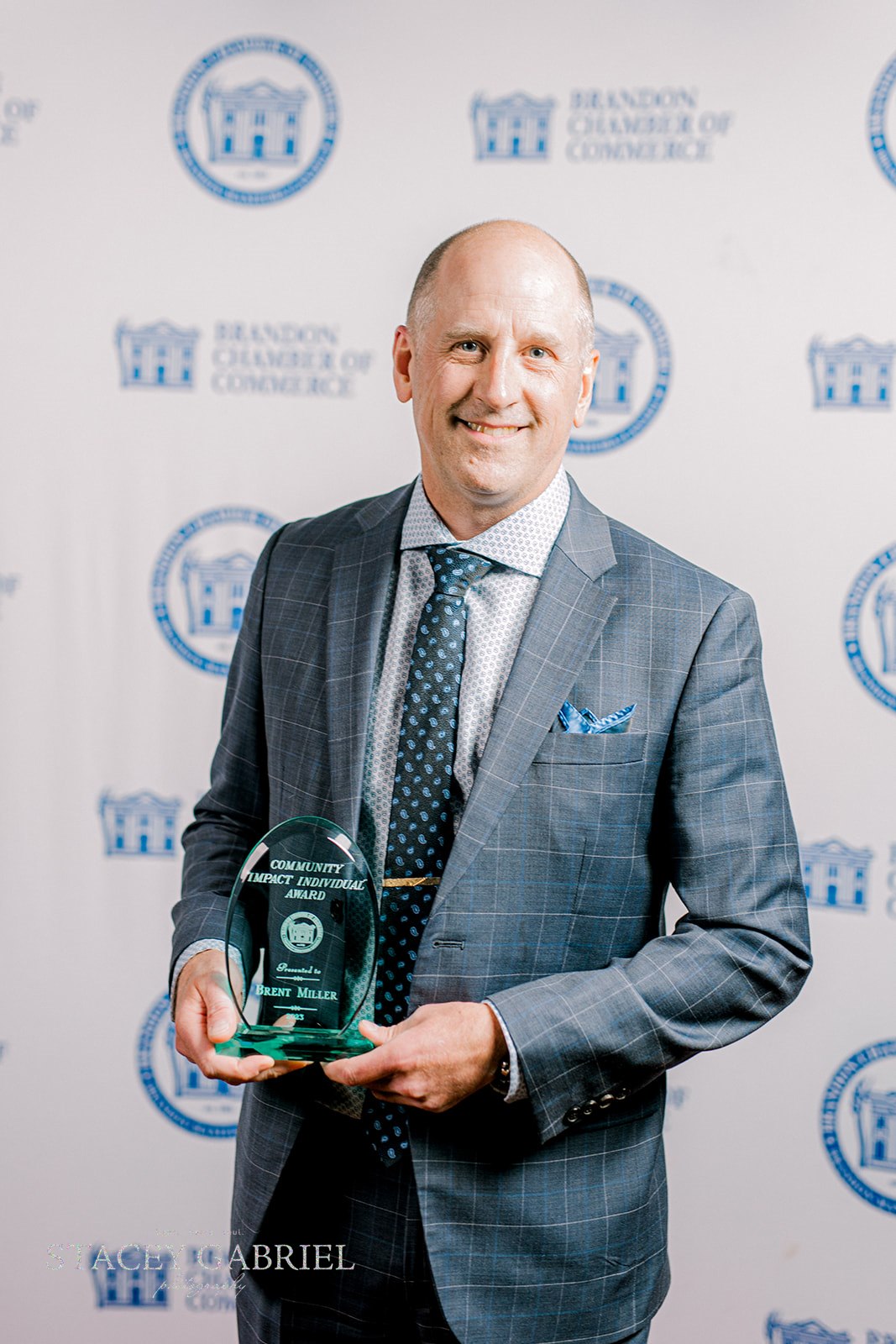 Brent Miller
Volunteering with the Provincial Exhibition of Manitoba Board of Directors for over 13 years, Brent brings awareness to agriculture through helping bring rural and urban communities together. Brent even sat as President of the Provincial Exhibition Board for 2 years, and has also been a part of their Summer Fair Committee, Dome Building Restoration Committee, and more. Notably, Brent played a lead role in helping determine how the Provincial Ex would continue to operate during the Covid-19 pandemic, and executing the activities that held them afloat.
Community Impact Award Recipient – Business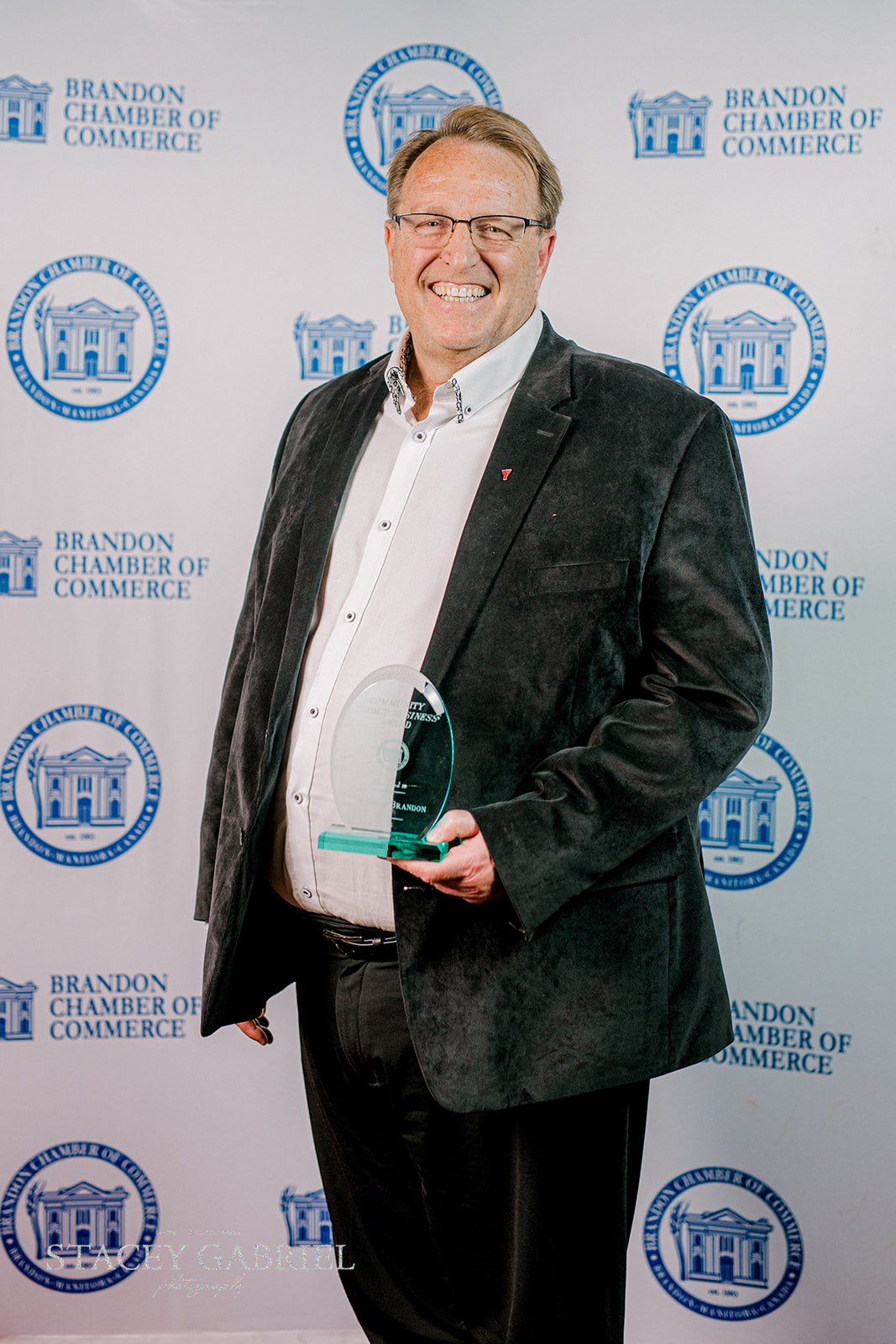 YMCA Brandon
Dedicated to strengthening the foundations of communities through quality programs and services focused on the development of spirit, mind, and body, the YMCA is one of the largest employers for youth in our community. They offer youth and preschool programs, summer camps, adult programs, personal training, and more, serving over 5000 members and participants a year. Through their financial assistance programs, they ensure that no one is turned away based on the inability to pay the full fee.
Young Entrepreneur of the Year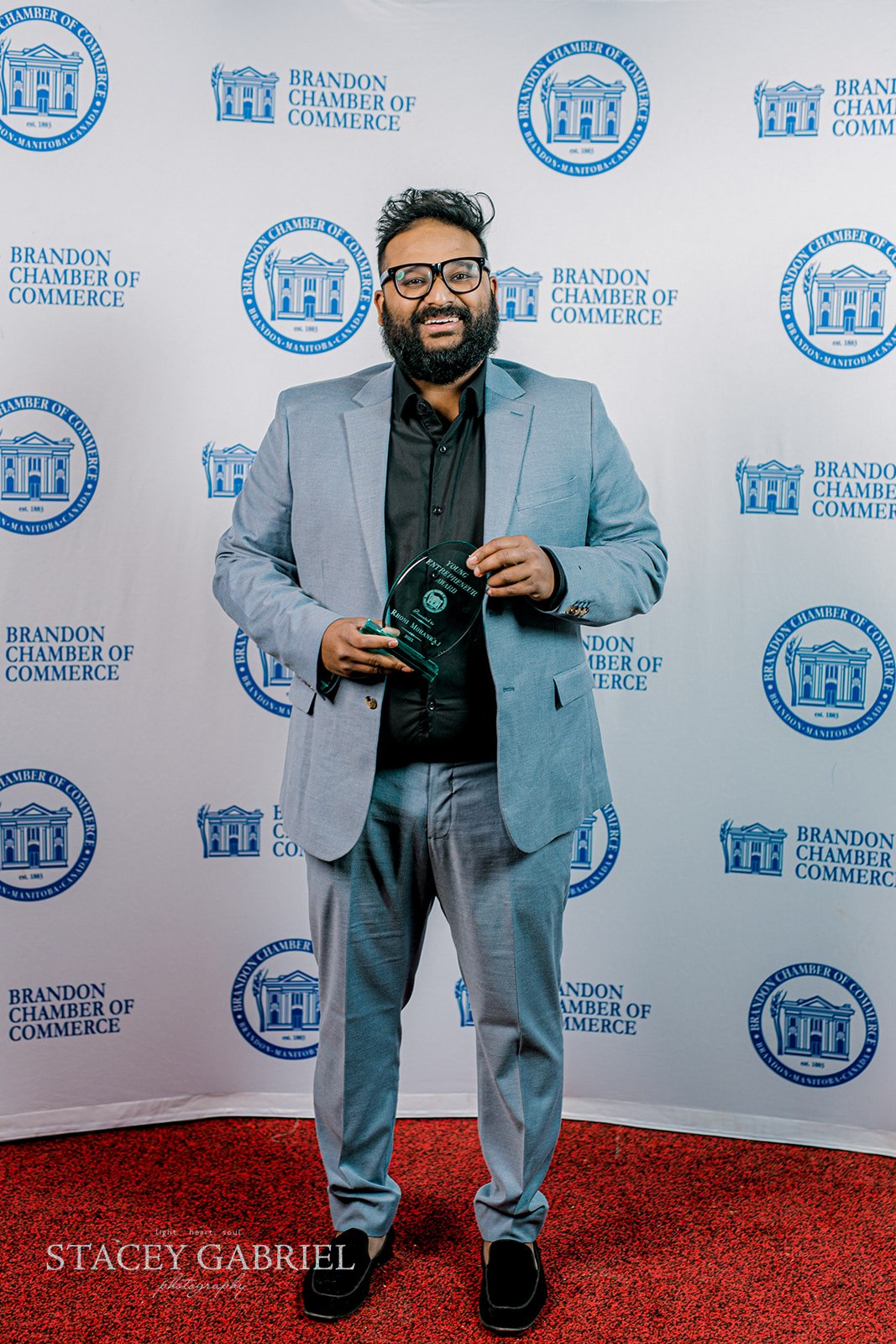 Rhoni Mohanraj
Trident X
Founder and Owner of Trident Event Group, Rhoni has grown the companies services to include all aspects of audio and visual experiences for events, including music, film, event planning, photo booths, and more. Trident now also has two new brand offerings. Three Point Studios is a commercial film studio, specializing in ads, films and virtual production. And Trident Media is a contemporary marketing agency with a focus on social media and e-commerce. He also gives back to the community through a partnership with the United Way Brandon and District to help host their fundraisers and galas. He is also the VP of the Brandon University Alumni Association, helping the group organize and host Alumni events and provide guidance for the Alumni Scholarship Fund.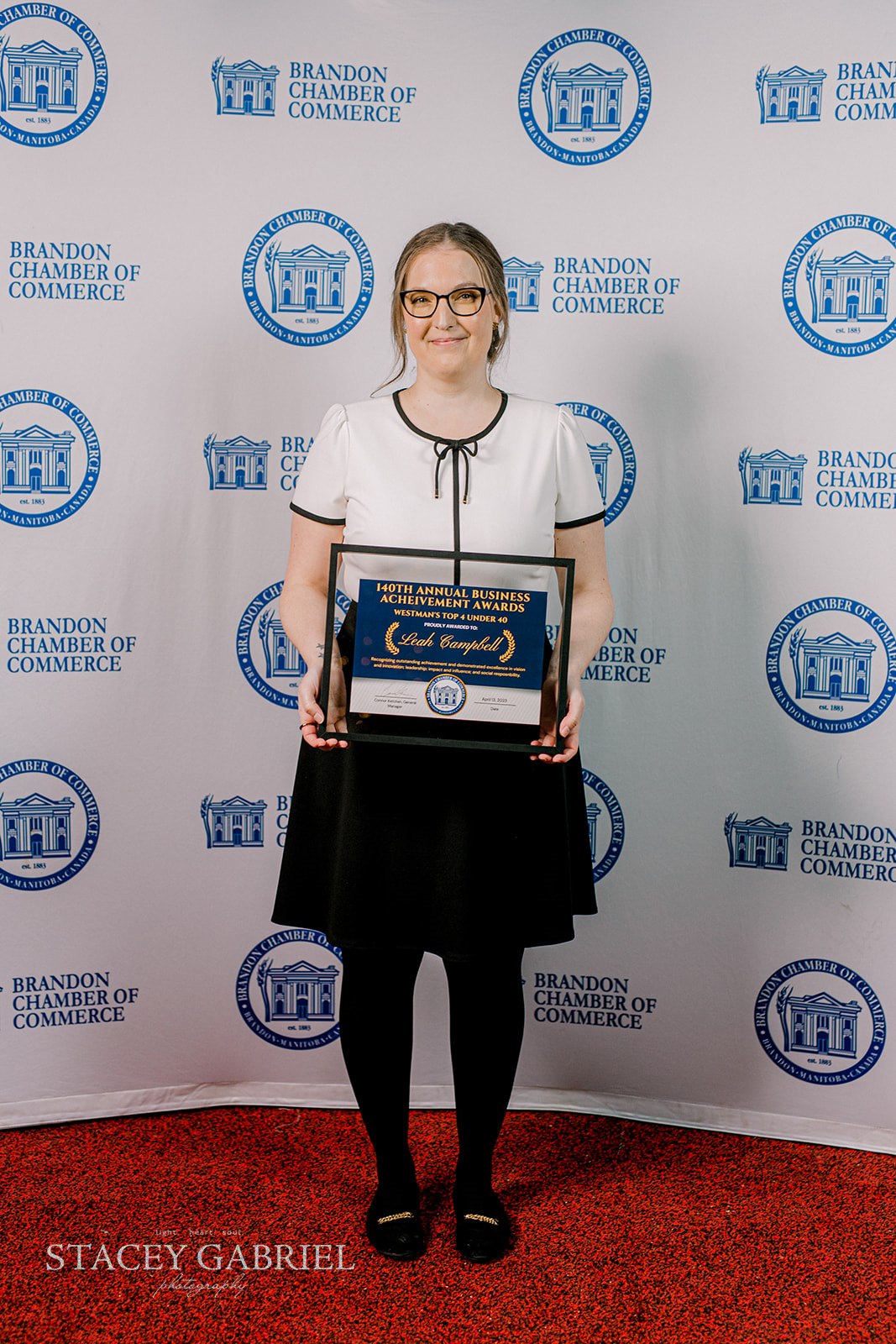 Leah Campbell
Alliance Accounting Group
Leah is the HR and Marketing Manager at Alliance Accounting Group. Sitting at the leadership table with 3 firm partners and the Office Manager, Leah is the one responsible for all Human Resource and Marketing aspects for each department of the business. She also helps the firm drive its strategic plan initiatives through helping the partners create and execute the plan components. She sits on a number of firm committees including Strategic Planning, Workplace Wellness, Client Experience, and more.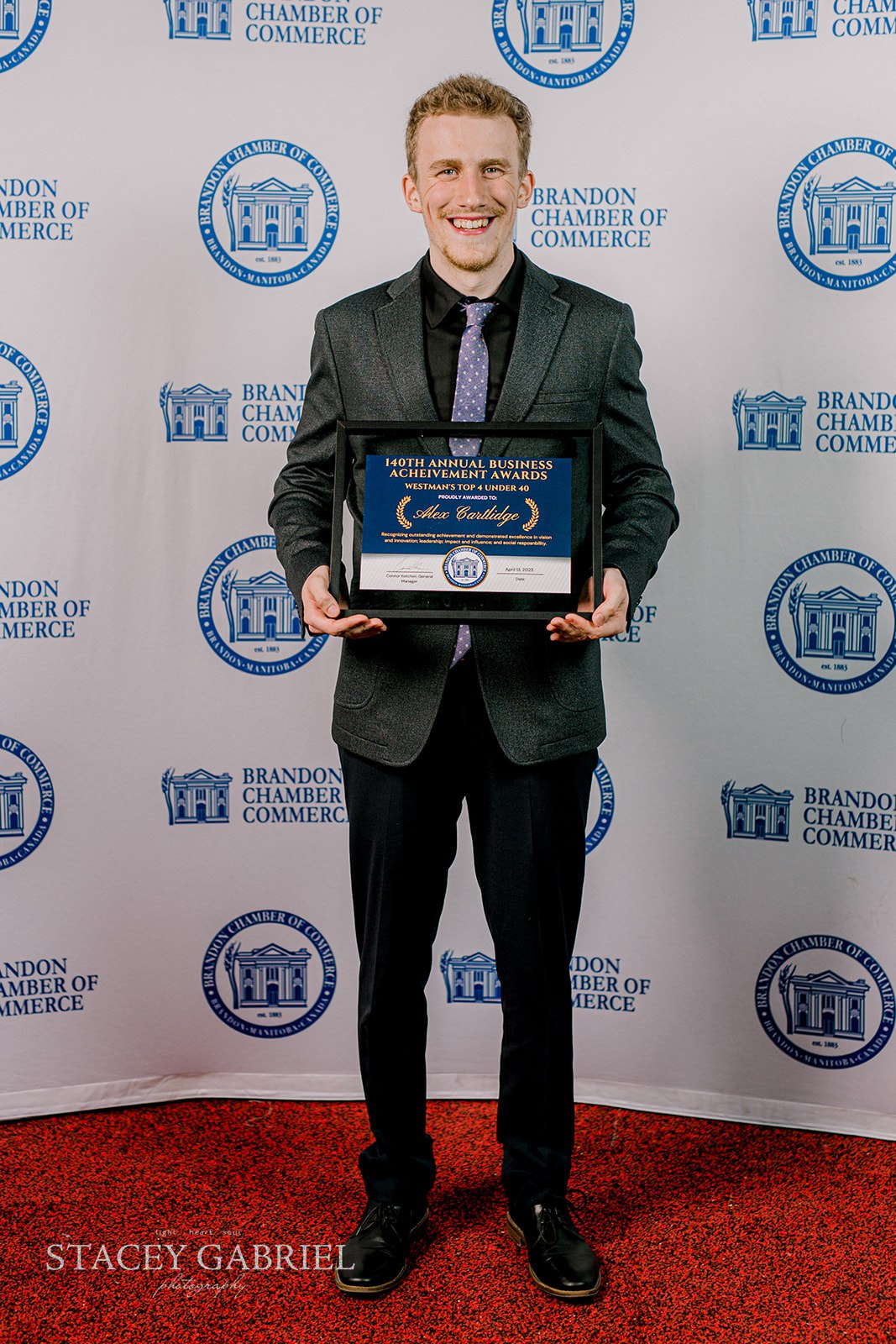 Alex Cartlidge
Cartlidge & Cormier Landscaping Inc.
Co-Owner of Cartlidge and Cormier Landscaping Inc., Alex went from working a full-time job and part-time job, while trying to create this startup company. Now he has been able to leave his full time job to run this company with his business partner, Zach Cormier. He is hoping to hire local this year, allowing them hourly wages, on-call pay, and even the opportunity to earn commission through sales. He believes their obstacles have largely been overcome through meeting with larger companies and networking within the community.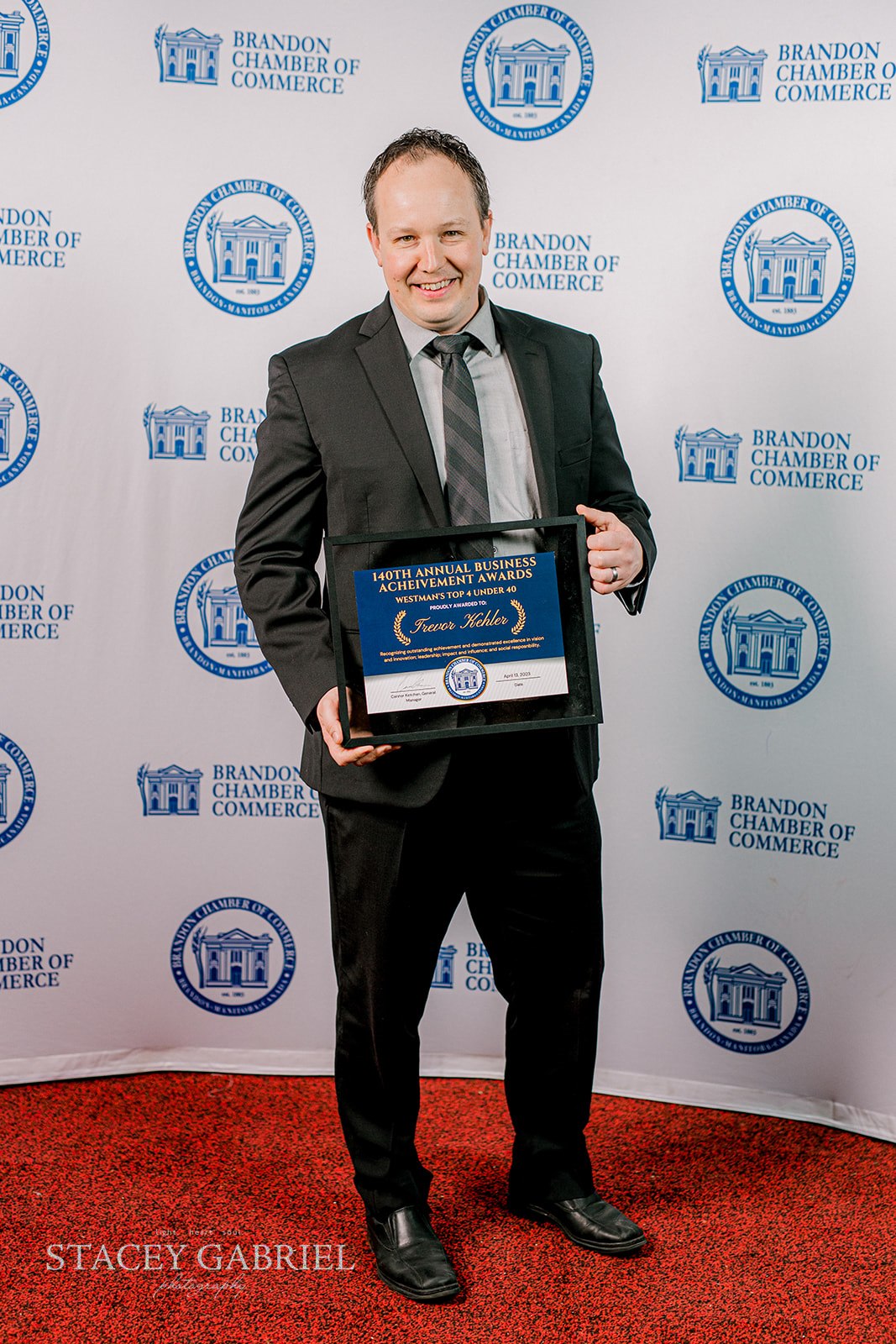 Trevor Kehler
Alair Homes
As the Operations Manager for Alair Homes, Trevor provides guidance, mentorship, and training to the project and site managers. Working directly with all project managers on active and past projects, he finds that this is where he provides the most leadership. He believes his success is directly reflected by the success of the project and site managers. He also provides leadership as a member of the core leadership team for the company, which manages all aspects of the business to ensure a manageable and healthy business, inside and out. In 2022, he receive both the Top Performing Project Manager Award, and the Commitment to Culture Award.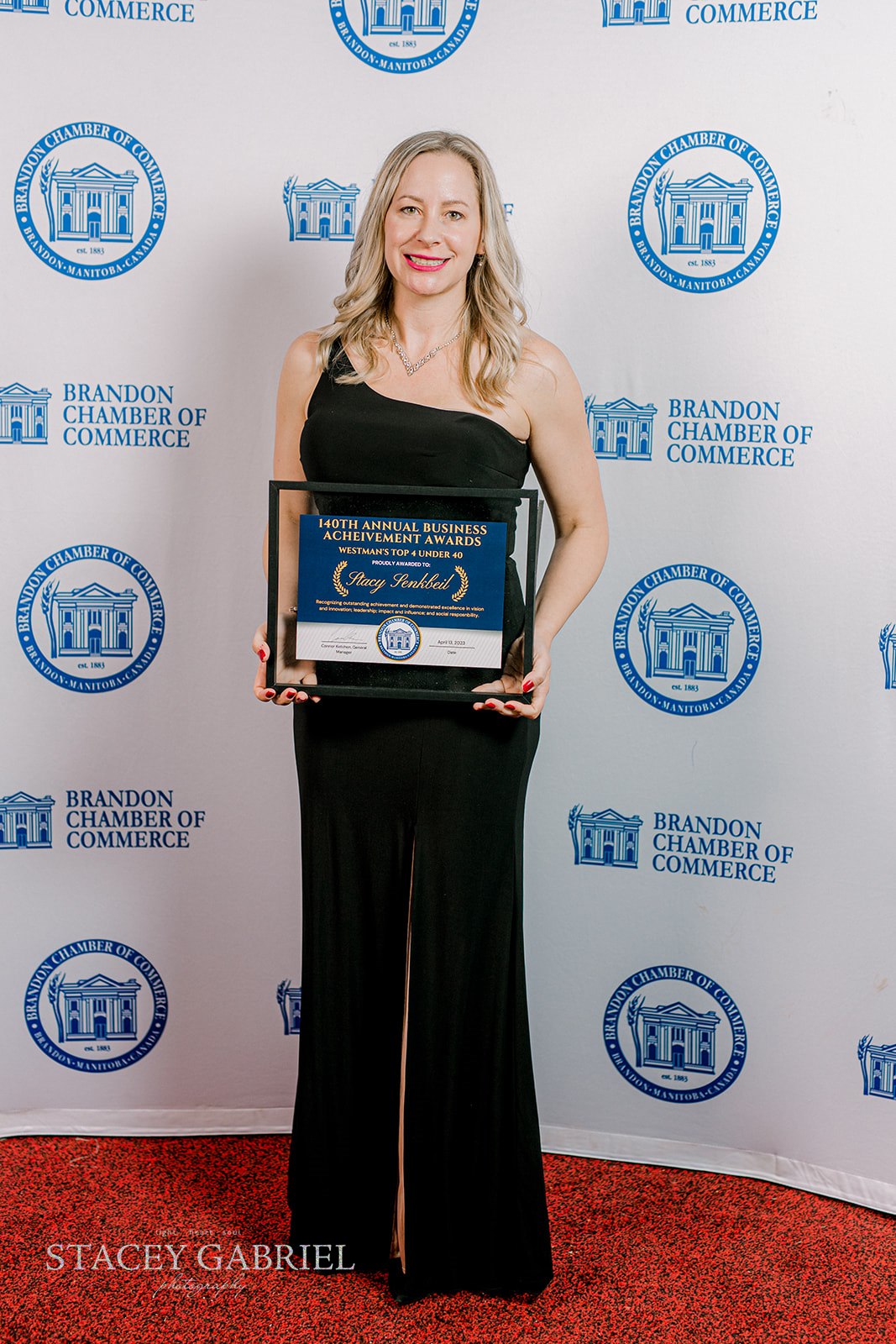 Stacy Senkbeil
Meighen Haddad LLP.
After receiving her call to the bar in 2016, Stacy is a generous lawyer, volunteering for legal help clinics and providing various workshops and conferences for the public, as she believes that the general basic legal knowledge is necessary for individuals and families to make informed decisions on their rights and obligations. As of January 1st, 2022, Stacey officially was admitted to the Partnership at Meighen Haddad LLP., the largest law firm in Westman. She is an active mentor for their new staff and articling students, providing them with ample experiences in a variety of areas of the law.