Your Chamber
Board of Directors
The Chamber is governed by members of a highly dedicated volunteer Board of Directors. Our board members are from companies of various sizes and sectors and reflect the diversity of our membership.
Each member brings with them a wealth of knowledge and experience and is committed to community leadership and supporting The Chamber's mission.
The Board meets regularly to approve policy, engage in discussion around issues affecting the business community and to make decisions around the general governance of The Chamber.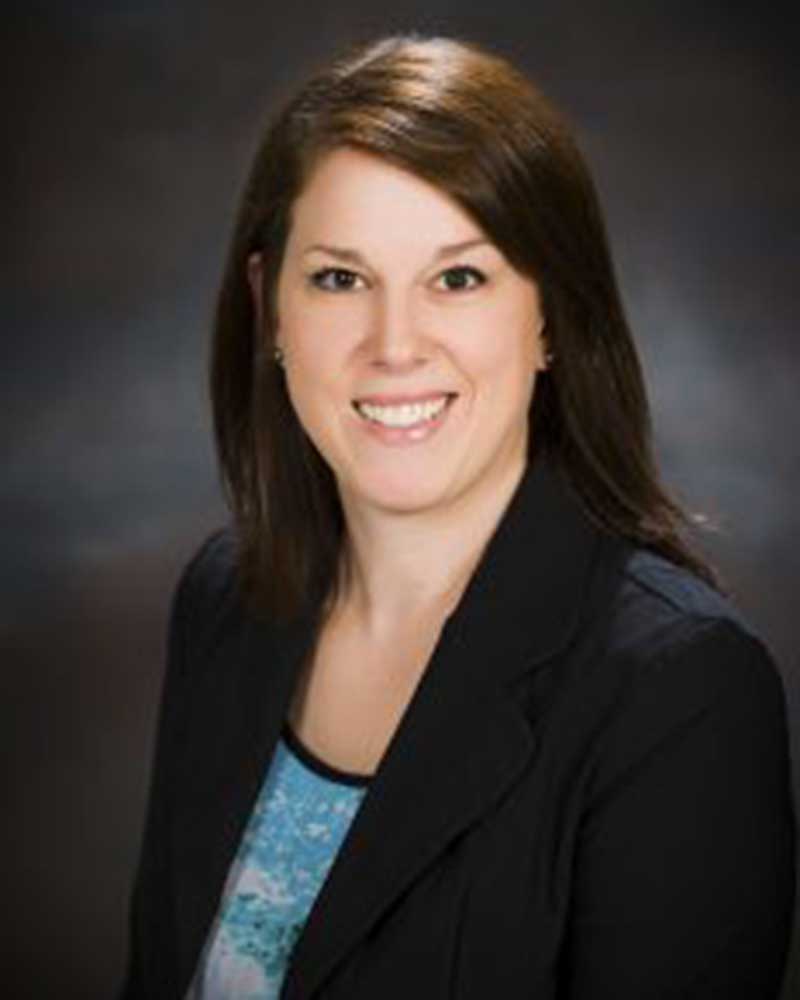 President
Jaime Pugh
Business
MNP LLP
Born and raised in Brandon, Manitoba, Jaime Pugh, CPA, CA, graduated from Brandon University and is a Partner and Business Advisor with MNP's Assurance Services group. Jaime works closely with small to medium size businesses in the commercial industry. Jaime delivers a full range of tax, assurance, and advisory services.
Committed to her community, Jaime has held various volunteer positions which include being a board member for the Brandon Area Community Foundation, a member on the Advisory committee and a board member for Westman Dreams for Kids as well as an employee and campaign member since 2007 with the United Way including a term as chair for the 2013 campaign which successfully raised their goal of $777,777.77.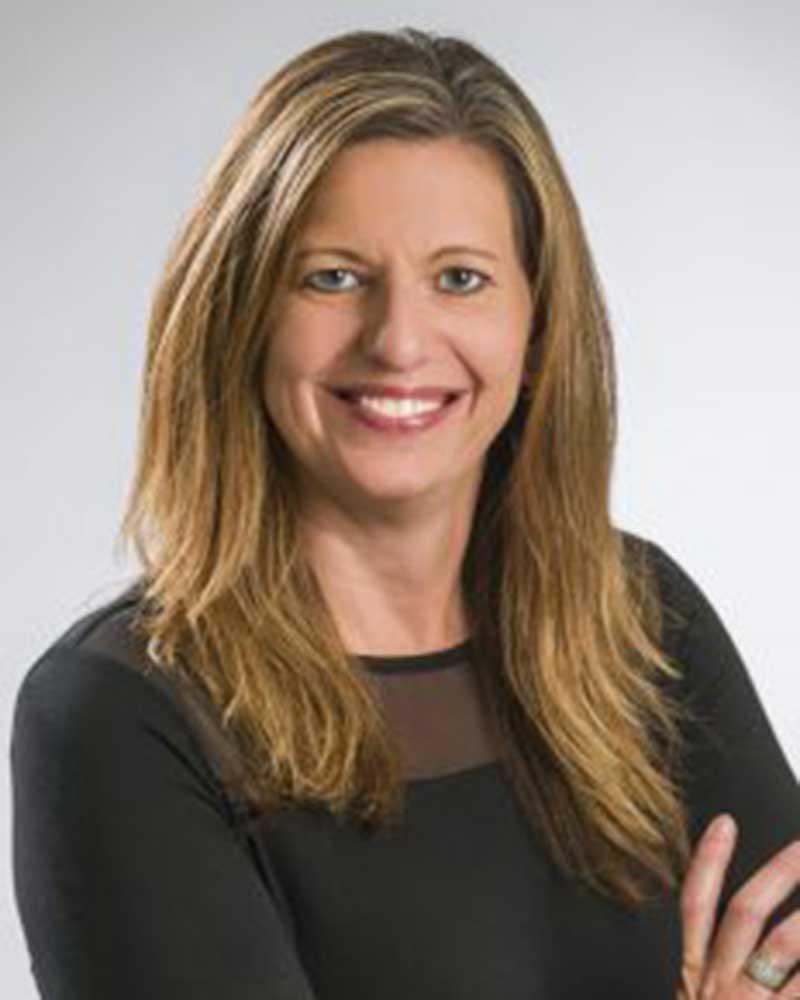 Vice President
Lois Ruston
Business
YWCA Brandon
Lois Ruston has provided leadership to not-for-profit and private organizations in Brandon for more than two decades.   With diverse experience in a number of areas, from construction to tourism promotion, and community development to newcomer settlement services, she has experience in managing the human, financial and capital assets of organizations and providing them with a solid foundation from which to grow.
As the Executive Director of YWCA Westman, Lois leads a team dedicated to providing shelter and support to women and their children experiencing domestic violence, while building capacity, leadership, and opportunity within Brandon and the Westman community.  She has served on several Boards and committees throughout her career, including the numerous Chamber committees, the Rural Northern Immigrant Pilot program, Brandon First and Travel Manitoba. In 2014 she was honored as a recipient of the YWCA Women of Distinction Award.
Lois values the integral role of the Chamber of Commerce in our community, region, and province and looks forward to bringing her passion for building our community's businesses and organizations to the board table.
In her spare time, she enjoys running and kayaking.  Lois is married with a teenaged daughter, and a golden retriever who seems to think she is the second child!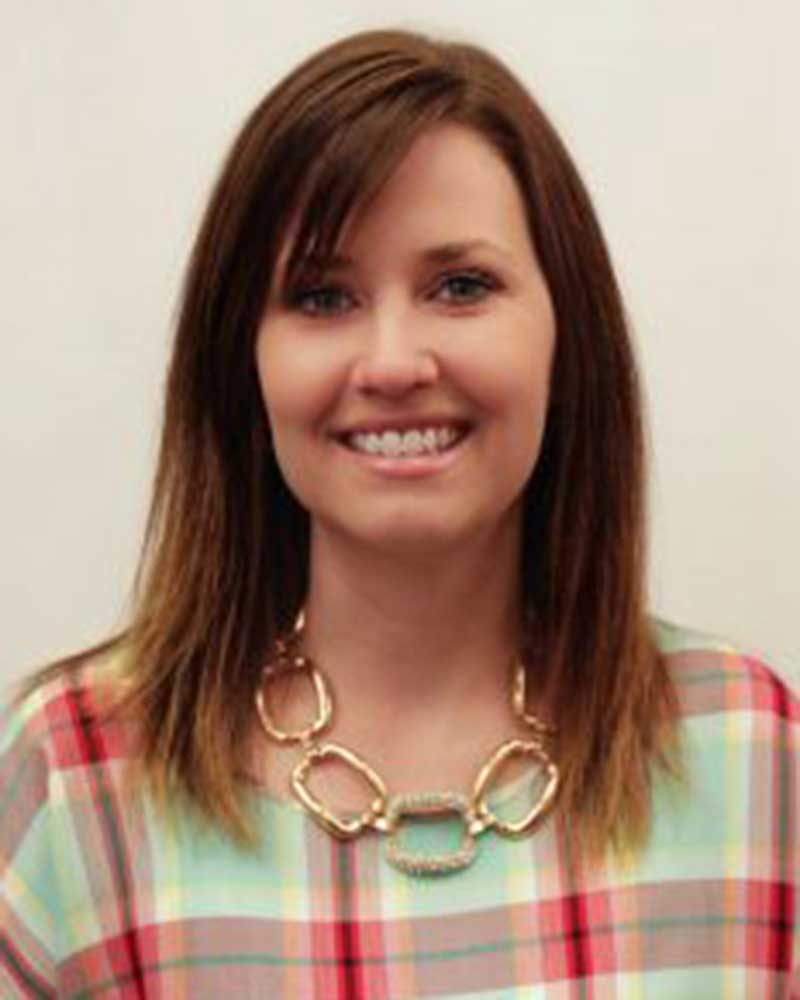 Secretary-Treasurer
Jennifer Ludwig
Business
Super Thrifty Pharmacy
Jennifer Ludwig was born and raised in Brandon, Manitoba and graduated from the University of Manitoba, Faculty of Pharmacy in 2005.  She is an owner and pharmacist at Super Thrifty Pharmacy (Richmond) and in 2022 became President of Super Thrifty Drugs Canada Ltd, which operates 16 stores across Manitoba and British Columbia.
Jennifer is very active in the pharmacy profession, having been a member of the College of Pharmacists of Manitoba (CPhM) Council for eight years and acting as Executive Treasurer, President, and Past President. She also maintains positions on various committees involved in promoting patient safety and governance within the pharmacy profession.  In 2022, she was appointed once again to Council and the role of Executive Treasurer.
Her love for her community has also seen her volunteer with the Westman Dreams for Kids Advisory Committee and Assiniboine Community College Foundation Board.
She is married to her husband Jordan, and together they enjoy spending time with their canine fur baby, Lou Bixby.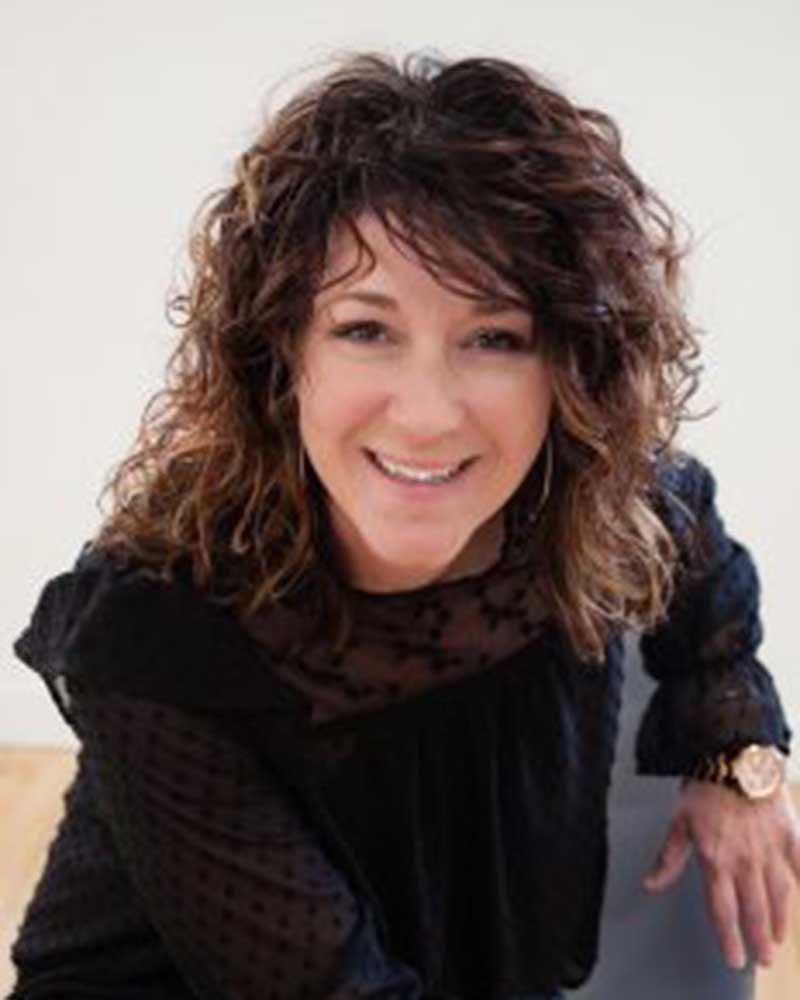 Past President
Tanya LaBuick
Businesses
LaBuick & Co. | Guardian Fencing | CW2 Construction
Tanya LaBuick, Principal Consultant and Owner of LaBuick & Co. has 30 years of experience in project management and is a globally certified Project Management Professional (PMP). At the age of 25 Tanya was managing two functional areas and budgets of over 250K with a staff of volunteers numbering in the hundreds for a national multi-sport event. By the age of 30, she managed the operational delivery of an entire Olympic and Paralympic Look program with a budget of over 14 million, a team of twenty, and over 25 subcontractors. She has a strong and successful career history working with high-profile clients on large-scale mega-events, including several Olympic and Paralympic Games, NFL Super Bowls, HSBC World Rugby Sevens, and the FIFA Women's World Cup.
In 2018, Tanya became an equity partner in both CW2 Construction and Design Ltd., and Guardian Fencing Ltd where she fulfills the role of Chief Operating Officer. At heart, Tanya is a project manager. She understands people and systems and thrives in a fast-paced demanding environment. Tanya is trained in leadership, executive facilitation, change management, lean Six Sigma, and negotiation. She has immense respect for sport, business, and people. Tanya believes in passion and performance, kindness, and loyalty. She also believes her pup Cash, cats Molii and Lenii, peanut butter M&M's, and purple pens are the keys to happiness.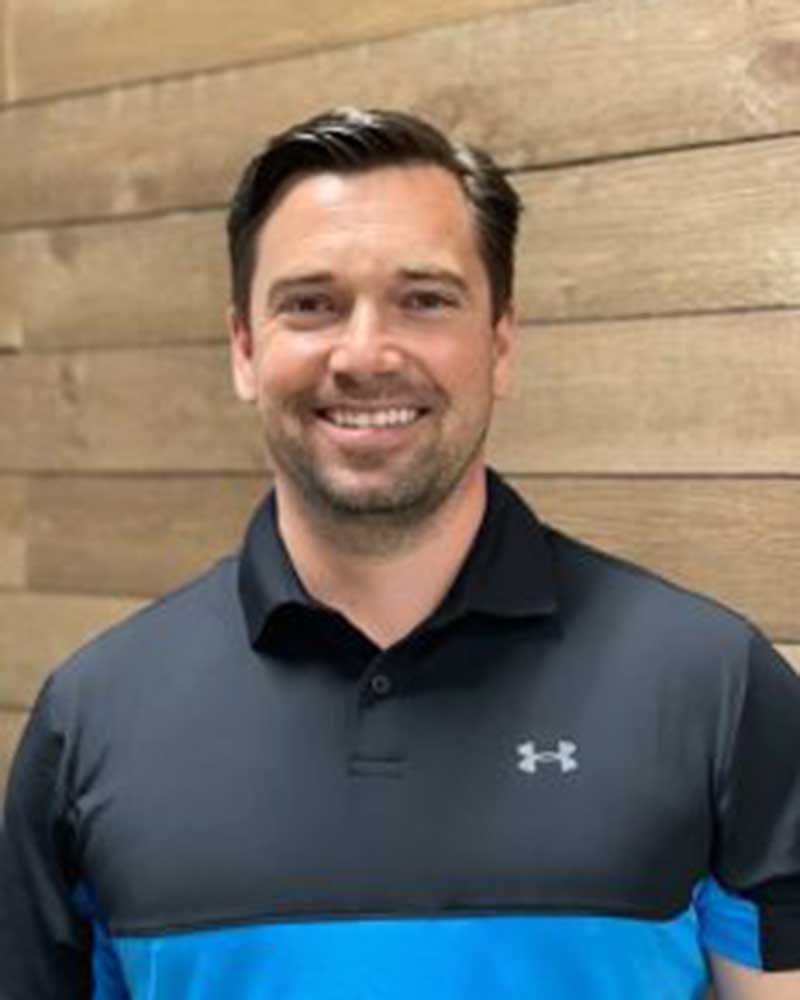 Director
Matt Berg
Business
Livingstone Outdoor
Matt Berg was born in Brandon and raised in a small rural town just 20 kilometers away. Working as a landscape labourer in highschool, Matt developed a love for the outdoors and the creative freedoms that landscaping offered. He purchased Livingstone Landscaping in 1999 as the sole employee to pay his way through university.
Matt graduated with a degree in Business from Brandon University, focusing on Finance with a minor in Economics. He completed the Prairie Horticulture certification program by Distance Ed from Olds College, Red River College, University of Winnipeg, and ACC. Matt also taught Landscape Design at our local Assiniboine Community College to pass on industry knowledge to those interested in landscape design.
In 2020, Matt was one of the founding partners of their sister company, Livingstone Outdoor, a landscaping retail supply store and greenhouse set to open in spring 2021. Today, the two companies employ ninety-five staff members and operate interprovincially in MB & SK.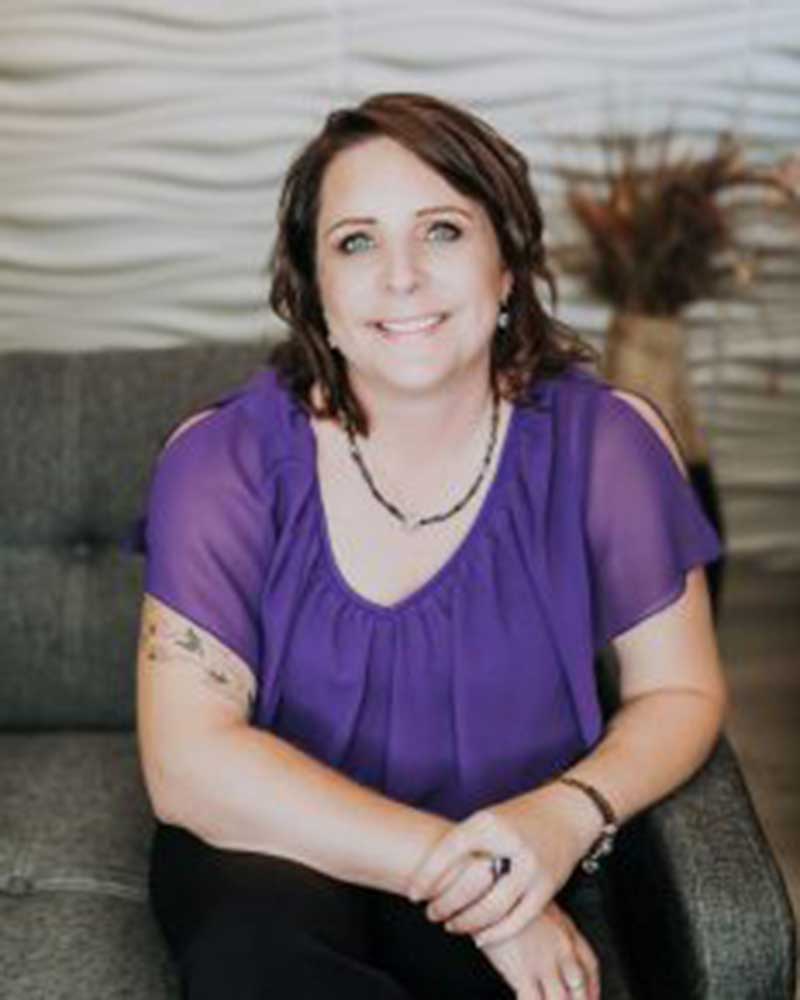 Director
Andrea Epp
Business
Epp Law Office
Raised in Carberry, Andrea Epp has lived in Manitoba her entire life. Previously working within the banking industry and as a Legal Assistant, Andrea attended to completing Business Administration courses through Assiniboine Community College and later began her undergraduate degree through Brandon University. Thereafter, she attended and graduated from the University of Manitoba with her Law Degree in 2008. Andrea completed her Articles in Brandon, received her Call to the Bar in 2009 and has practiced in Brandon and Carberry ever since.
While Andrea has past litigation experience (criminal defense and family law), Andrea's practice is presently focused on solicitor matters. Andrea enjoys the small-town spirit that exists in Brandon and prides herself on giving her clients a positive experience, ensuring that they are adequately informed in every aspect of their matter.
Andrea can often be found volunteering within Brandon at various events and is currently a Board Member of Brandon Crime Stoppers, Brandon Chamber of Commerce, Helping Hands, and Brandon Area Community Foundation. Additionally, Andrea recently took on the role of resurrecting the 100 Women Who Care initiative. Andrea's excellence and generous contributions to the Brandon community were recognized at the 2021 YWCA Women of Distinction Gala where she received the Business Leadership Entrepreneurship Award.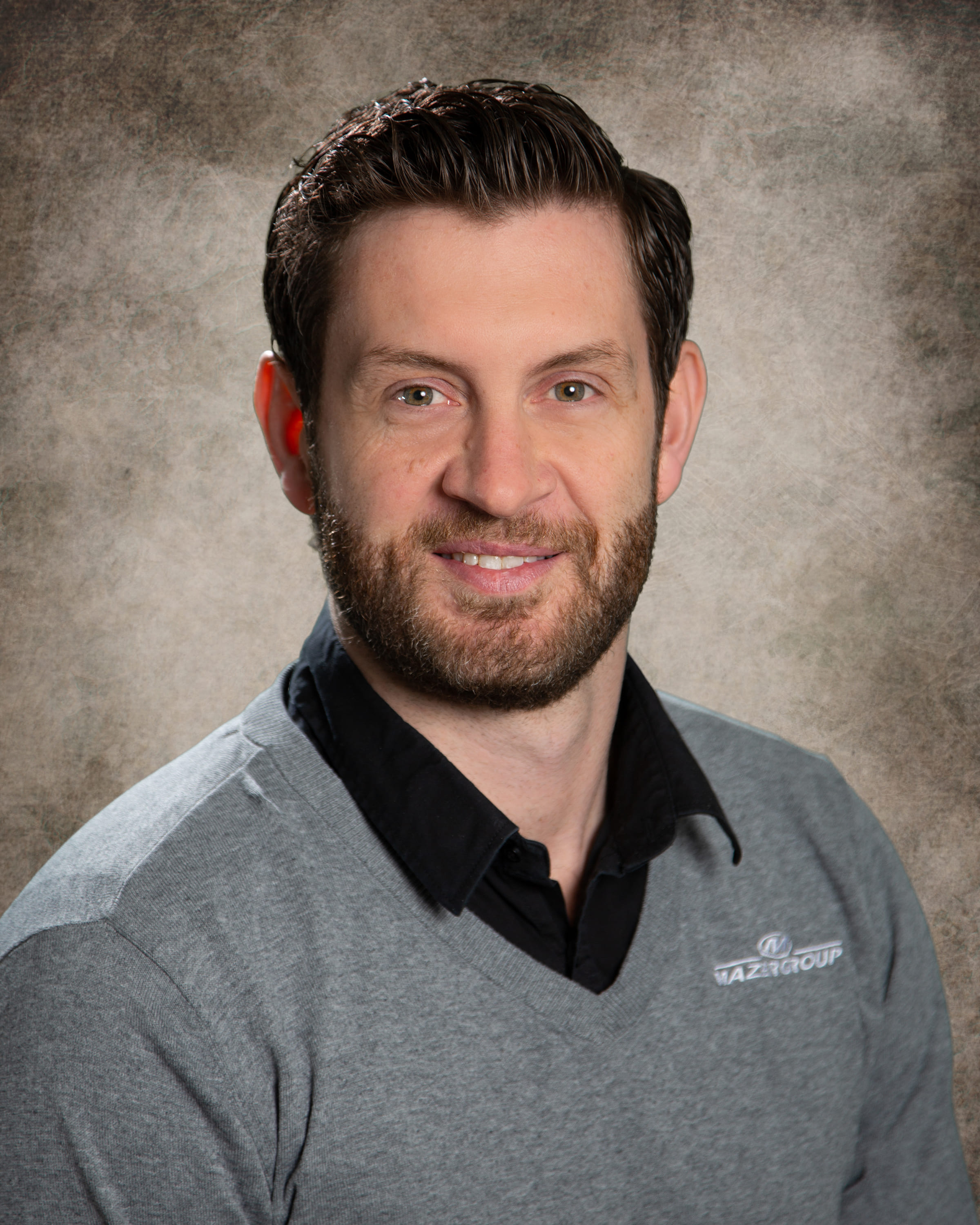 Director
Chris Finley
Business
Mazergroup
Chris Finley was born and raised in Brandon, attending Brandon University and graduating with a Bachelor of Business Administration in 2004. Chris joined Mazergroup in 2005, which operates 18 agriculture, construction, and turf equipment dealerships in Manitoba and Saskatchewan. As the V.P. of Parts, Service, and Precision, he is responsible for the operational and strategic direction of those departments. Chris is proud to call Brandon home, and having not grown up on a farm, is grateful that his career has found him working in the agriculture industry.
Chris has been married to his wife Diane for 13 years. Diane is also a chamber member, and owner of a small business in Brandon. They are proud parents to their sons Maxwell and Otis.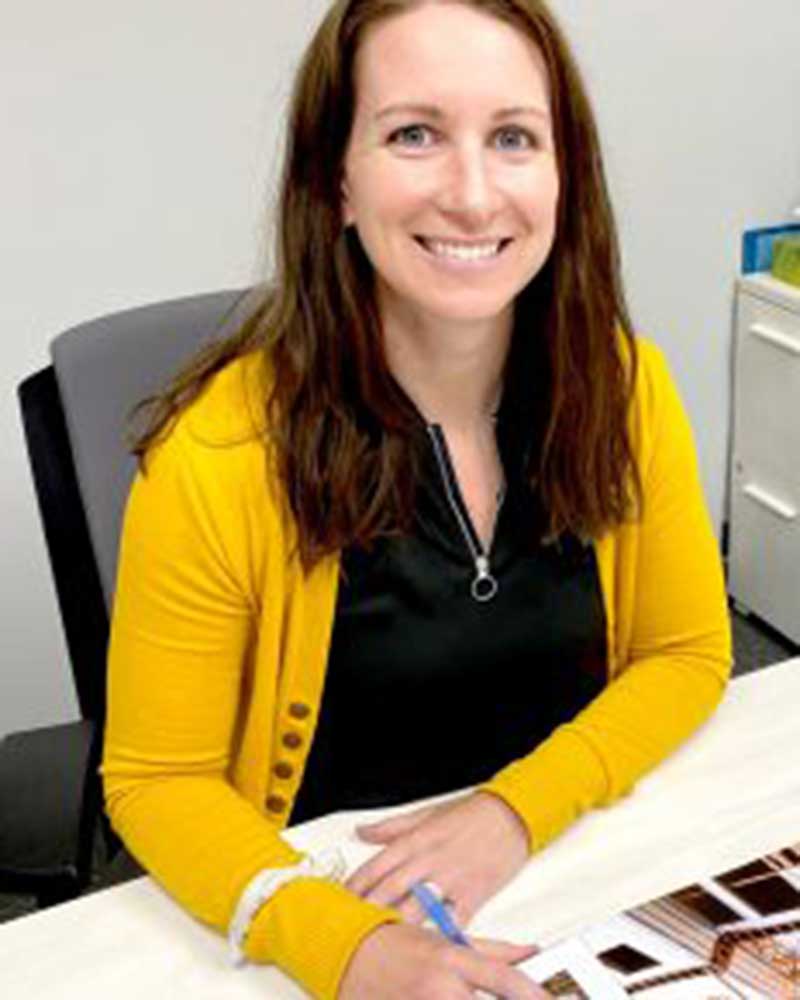 Director
Tilda Fortier
Business
Greenstone Building Products
Tilda Fortier is the Business Manager for Greenstone Building Products, a family-owned building technology company founded in 2015. Greenstone manufactures the ICE Panel, an energy efficient building envelope panel for residential and commercial buildings. With projects shipping as far north as Cambridge Bay, Nunavut and south as Freeport, Grand Bahama, Tilda is primarily responsible for strategic growth and development for the business.
Tilda has enjoyed serving as a director of the Brandon Chamber and member of the Workforce Alignment Committee. As a proud graduate of Brandon University with a Bachelor of Business Administration in 2008, Tilda also serves on the board of the Brandon University Foundation.
Tilda and her husband Chris have an eleven-year-old and twin seven-year-old daughters to keep their evenings and weekends full of adventure.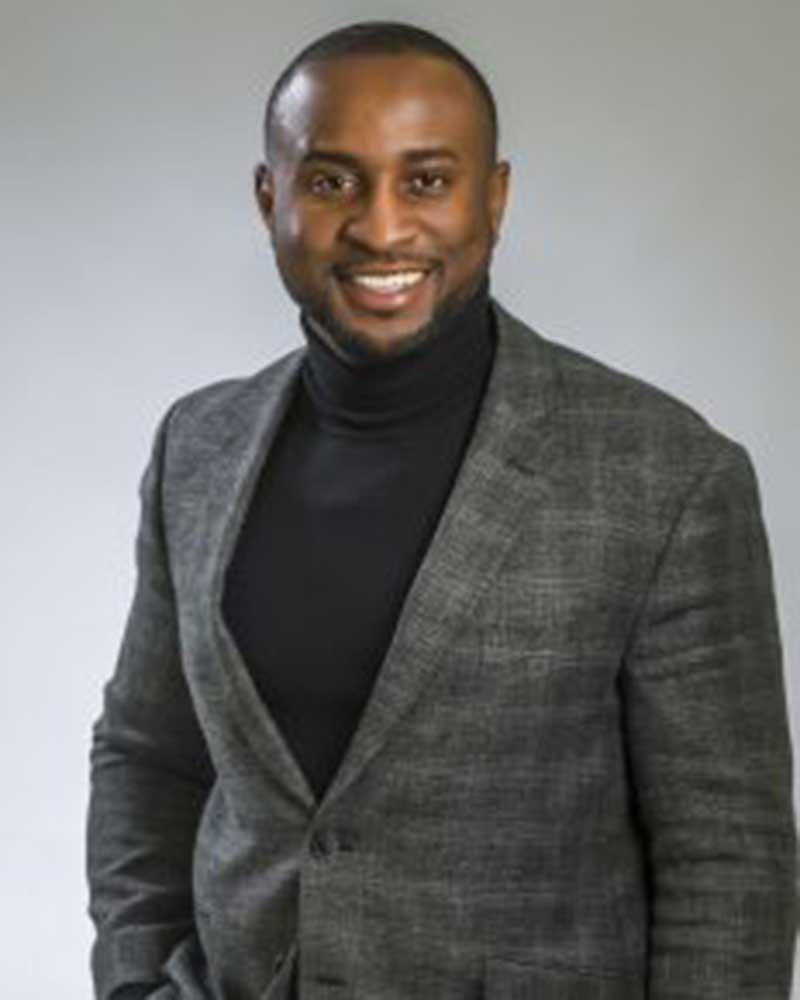 Director
Emelio Brown
Businesses
IntriTech Digital Marketing
Emelio Brown, a proud Brandonite, is a dynamic entrepreneur hailing from Kingston, Jamaica. In 2014, he journeyed to Brandon to earn his Bachelor of Computer Science at Brandon University. Upon graduation in 2017, Emelio identified an unmet local demand for digital marketing services, sparking his entrepreneurial spirit. He founded IntriTech Digital Marketing, where he currently serves as CEO.
Emelio's commitment to local economic growth extends beyond his business. He is also a passionate board member of the Rural Manitoba Economic Development Corporation, contributing to the economic vitality of Brandon and rural Manitoba. He seeks to foster an environment conducive to business growth and economic prosperity, leveraging his technical knowledge and entrepreneurial experience.
On a personal note, Emelio is a dedicated family man, cherishing his roles as husband to Kaylee and father to Mila. His love for his adopted home of Brandon is as fervent as his dedication to his family and his pursuit of economic development in the region.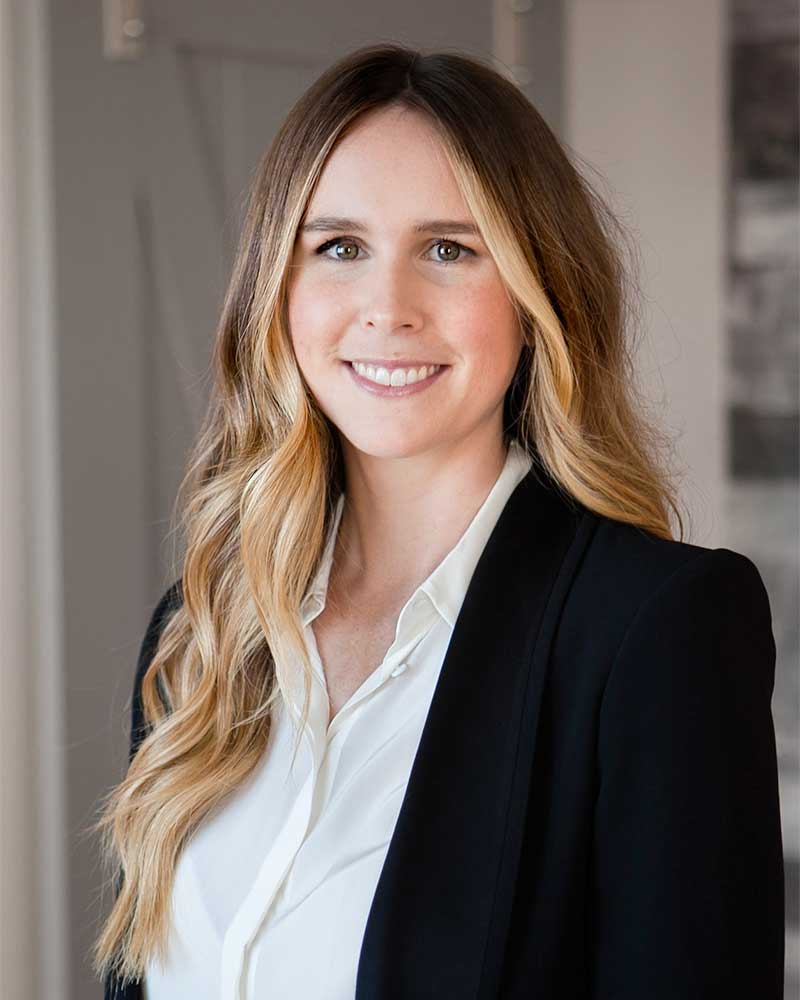 Director
Meredyth Leech
Business
Leech Group
Meredyth is a fourth-generation member of Leech Group, a print and digital communications provider serving Brandon as well as Western Canada for over 95 years. With a background in Interior Design, Meredyth began her professional career in Vancouver, BC, before joining the family business in 2014 and is currently the Director of Sales & Marketing.
Having been involved in various Chamber committees, events and initiatives over the years, Meredyth recognizes the importance of her role as a Director for the Chamber to represent and advocate for our local business community. Meredyth truly believes that Brandon is the best place to work and live.
Meredyth is wife to Brock and mother to Wallis and Rhodes.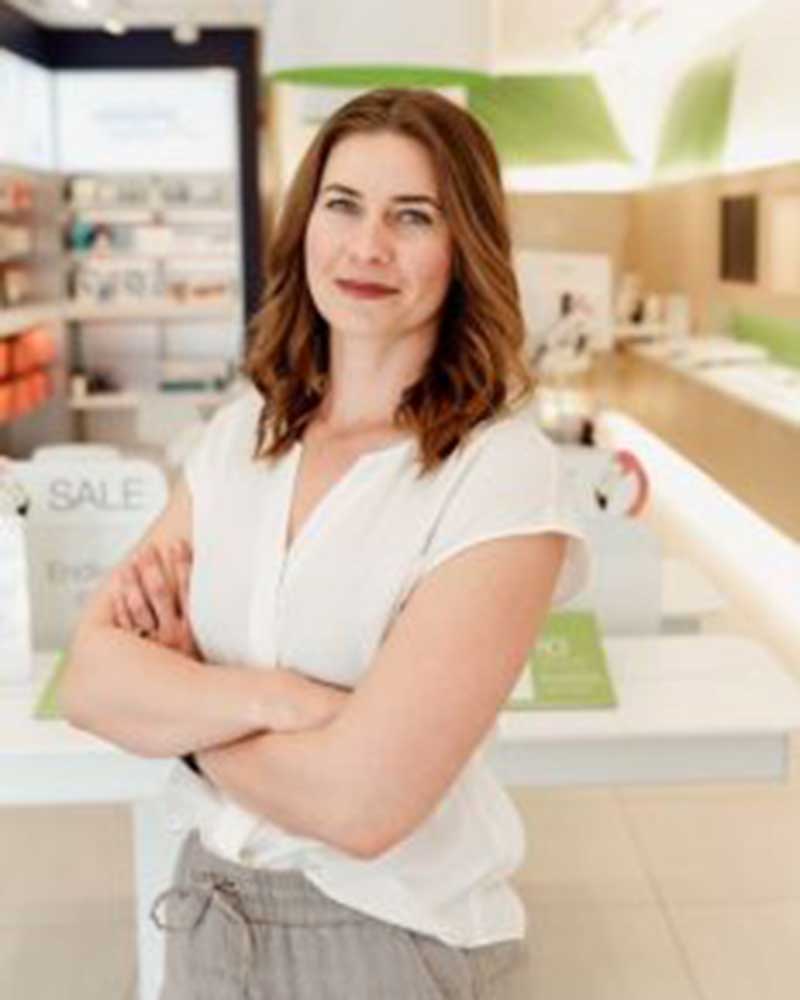 Director
Samantha Falloon
Business
Myphone – TELUS & KOODO Authorized Dealer
Samantha Falloon is the Managing Partner with Myphone.ca. Myphone is a TELUS & KOODO Authorized dealer which operates three TELUS locations in Brandon and Virden.
Samantha graduated with her B.Comm from University of Manitoba in 2009 before moving home to join the family business. She worked through a variety of roles in the organization and now focuses on the TELUS operations.
Committed to her community, Samantha has enjoyed being involved with a variety of organizations including the YWCA, MS Society, Heart & Stroke and sitting on the Board of Directors with the United Way of Brandon & District.
Wife to Tim and mother to Stella and Ava, Samantha is passionate about her community and loves raising her family in her home town of Brandon.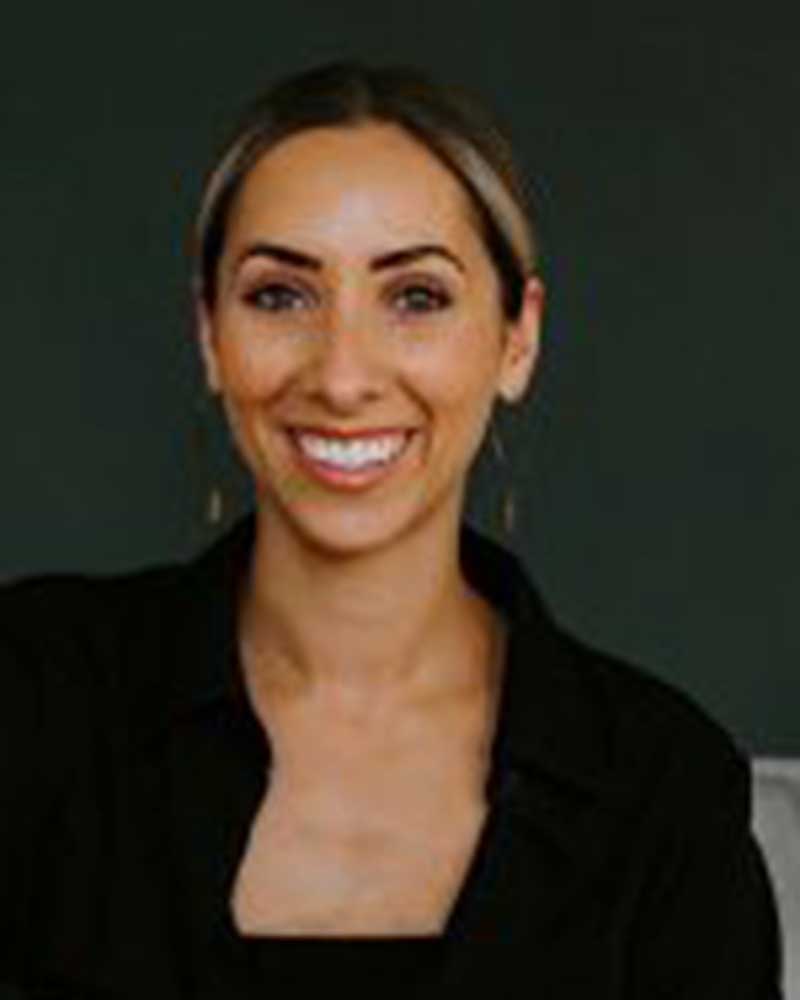 Director
Courtney Baxter
Business
Bushel Plus
Courtney Baxter was raised in Brandon Manitoba before venturing to Winnipeg to complete her post-secondary education, receiving a Bachelor of Business Administration at the University of Winnipeg (U of W) with a focus in Marketing. In addition to her degree at the U of W, Courtney furthered her knowledge in the field by taking courses at the University of Manitoba's Asper School of Business. Courtney has additionally completed training in project management through the Canadian Marketing Association and has obtained certifications in various aspects of digital advertising. After spending 8 years in the communications & broadband industry with local provider, Westman Communications Group, Courtney stepped into the Director of Global Marketing role at Bushel Plus in 2022 to lead their strategic marketing direction.
With a passion for community, Courtney has additionally worked with local organizations such as YWCA Brandon, Brandon School of Dance, The Brandon Dance Ensemble (Board member/Artistic Director), Brandon Chamber of Commerce (events committee member), and Matt Calvert Charity Shootout (committee member) to name a few.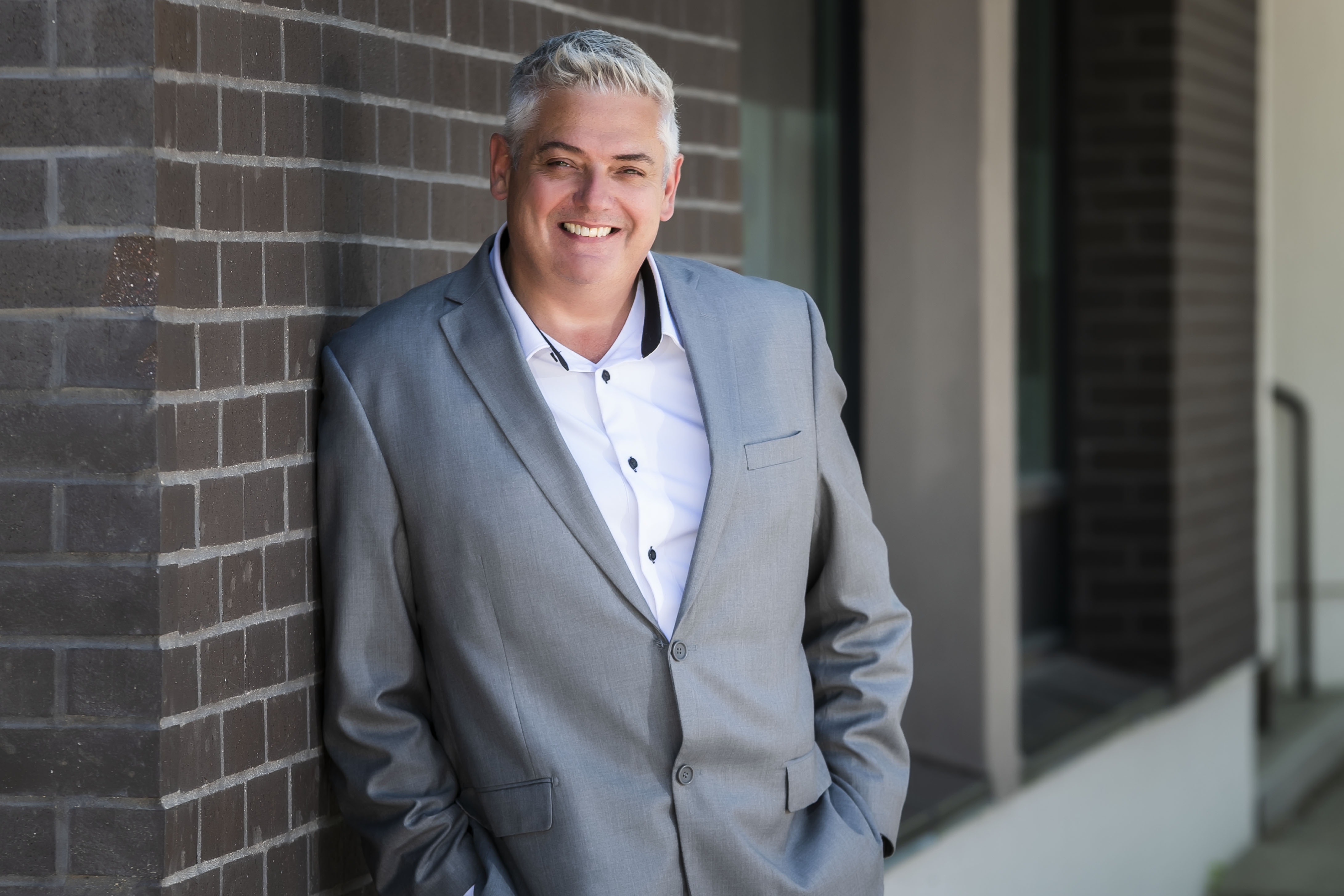 Director
Rob Starkell
Business
West-Can HR
Rob Starkell is a Brandon-born seasoned entrepreneur and business professional who holds a Bachelor of Commerce degree from U of M. Rob has spent a good portion of his career working overseas for large Fortune 500 companies and is now co-owner of West-Can HR in downtown Brandon.
With over 25 years of experience, he has developed a reputation for providing innovative and effective solutions to complex organizational challenges. Robert is committed to helping organizations optimize their people practices and achieve their business objectives and has a proven track record of delivering results for clients across a wide range of industries.
Rob is a current CARM (Construction Association of Rural Manitoba) board member and has sat on both the Brandon Chamber of Commerce Business Development and Government Relations committees in the past. Rob is passionate about supporting local businesses in Brandon and the exciting cultural diversification and opportunities in our community.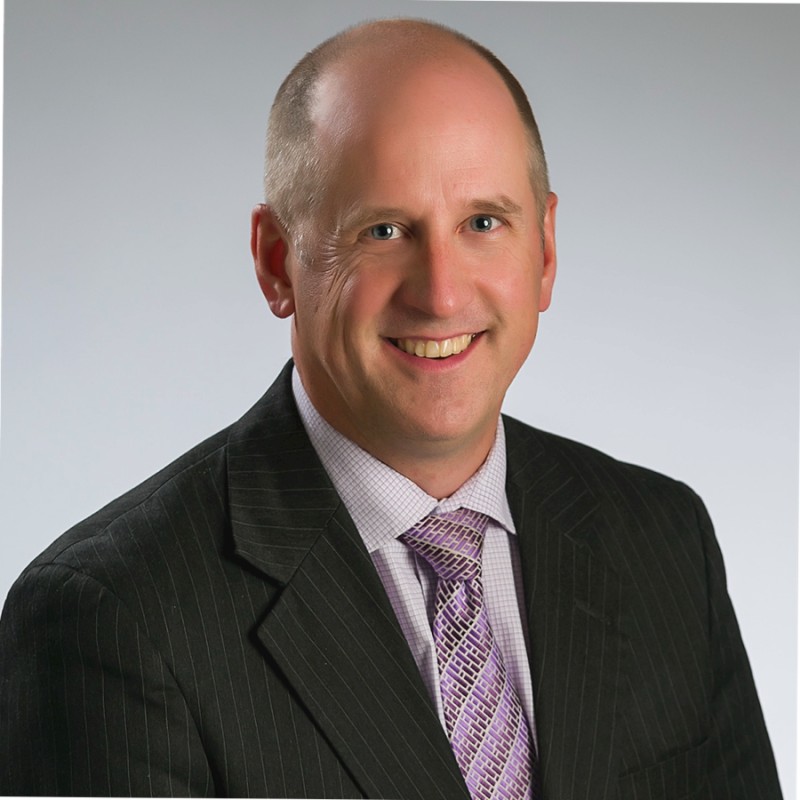 Director
Brent Miller
Business
Victoria Inn
Currently the General Manager of the Victoria Inn, Brent has shown tremendous dedication to his work and to the community. Volunteering with the Provincial Exhibition of Manitoba Board of Directors for over 13 years,  Brent brings awareness to agriculture through helping bring rural and urban communities together. Brent even sat as President of the Provincial Exhibition Board for 2 years, and has also been a part of their Summer Fair Committee, Dome Building Restoration Committee, and more. Notably, Brent played a lead role in helping determine how the Provincial Ex would continue to operate during the Covid-19 pandemic, and executing the activities that held them afloat.